Mickey Friedman
November 18, 2011
You're not going to want to read this if you're paying an extra penny or two a kilowatt hour to buy green electricity.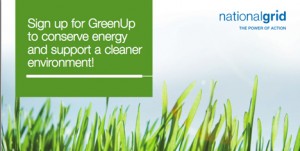 Or you think we should sacrifice our mountaintops for wind turbines because they reduce our dependence on foreign oil. Convinced we'll burn less coal.
You've been told green lies. Sold green by someone who's been paid to sell green. By the electric utilities or environmental organizations paid by the utilities or the State.
The fact is we don't have to subsidize big wind companies like GE, Vestas, or Iberdrola, their energy consultant friends at UMASS, and the Green Cartel nonprofits to destroy open space for electricity. Because we don't really need the electricity.
We don't need to lose another mountain in the Berkshires. Or to turn farmland in Great Barrington into a gigantic field of solar panels.