(Ed. Note: Our local news section is being renovated, remodeled, overhauled — choose your favorite term. For now, to scroll through a list of all recent news stories, click here. For stories with a connection to Great Barrington, click here.)
More For Mozart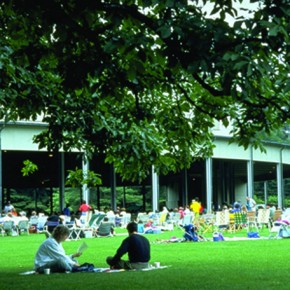 For many, many years classical music lovers knew one of the best bargains could be found on Saturday morning during the Tanglewood season: the open rehearsals. Not only could you watch and listen to Sunday's performance being shaped, but you could save a lot of money and get great seats in the shed.
Tanglewood Shed – Photo © Stu Rosner
Of course, during the years, the word got out and you had to get there ever more early. And if you wanted the best of the seats up front you had to be prepared for a minor sprint.
Well, Tanglewood just announced the end of those days. No more open seating. And with its new numbered reserved seats system, a raise in ticket prices. Clarence Fanto announced the sad news in Thursday's Berkshire Eagle:
Click here to read the entire story: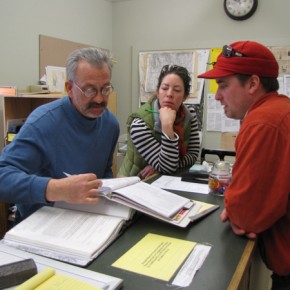 A Building Inspector, A Town Manager, A Town Counsel, A Board of Selectmen & A Tree Farm That Isn't

June 10, 2011
GREAT BARRINGTON, MA
There was a grim smile on Ed May's face when he left the Town Hall meeting room Monday night.
"I feel vindicated," he said quietly.
At a special Board of Selectmen meeting, Selectman Alana Chernila had declared her support — in no uncertain terms — for the town's embattled Building Inspector and Zoning Enforcement Agent.
May had been on the hot seat for issuing cease and desist orders to an excavating business operating in a residential zone on Blue Hill Road.
Click here to read more about this Tale of Tangled Town Politics.
Bankers: Taking It To The Bank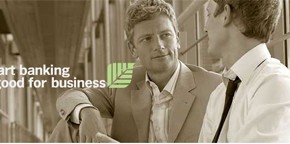 The Berkshire Eagle reports that Berkshire Hills Bancorp the parent company of Berkshire Bank – one of the strongest supporters of 1Berkshire and The Smart Cleanup Coalition – has recently been given permission by the United States Justice Department to go ahead with plans to purchase Legacy Bancorp. In the meantime Legacy Banks has plans to sell four local branches.
A Tree Farm, A Dump, & A Town Manager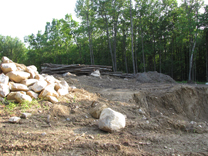 GREAT BARRINGTON, MA —
It wasn't what I had expected to hear. It wasn't what I wanted to know.
At a Memorial Day weekend picnic with friends from Great Barrington and beyond, Judith Kales said to me: "They started up again. This morning. Early. Sunday. Can you believe it?"
She was referring to the construction and excavation business situated next to her home on Blue Hill Road, an operation that has been under a cease and desist order from Great Barrington's Building Inspector Ed May for nearly a year.